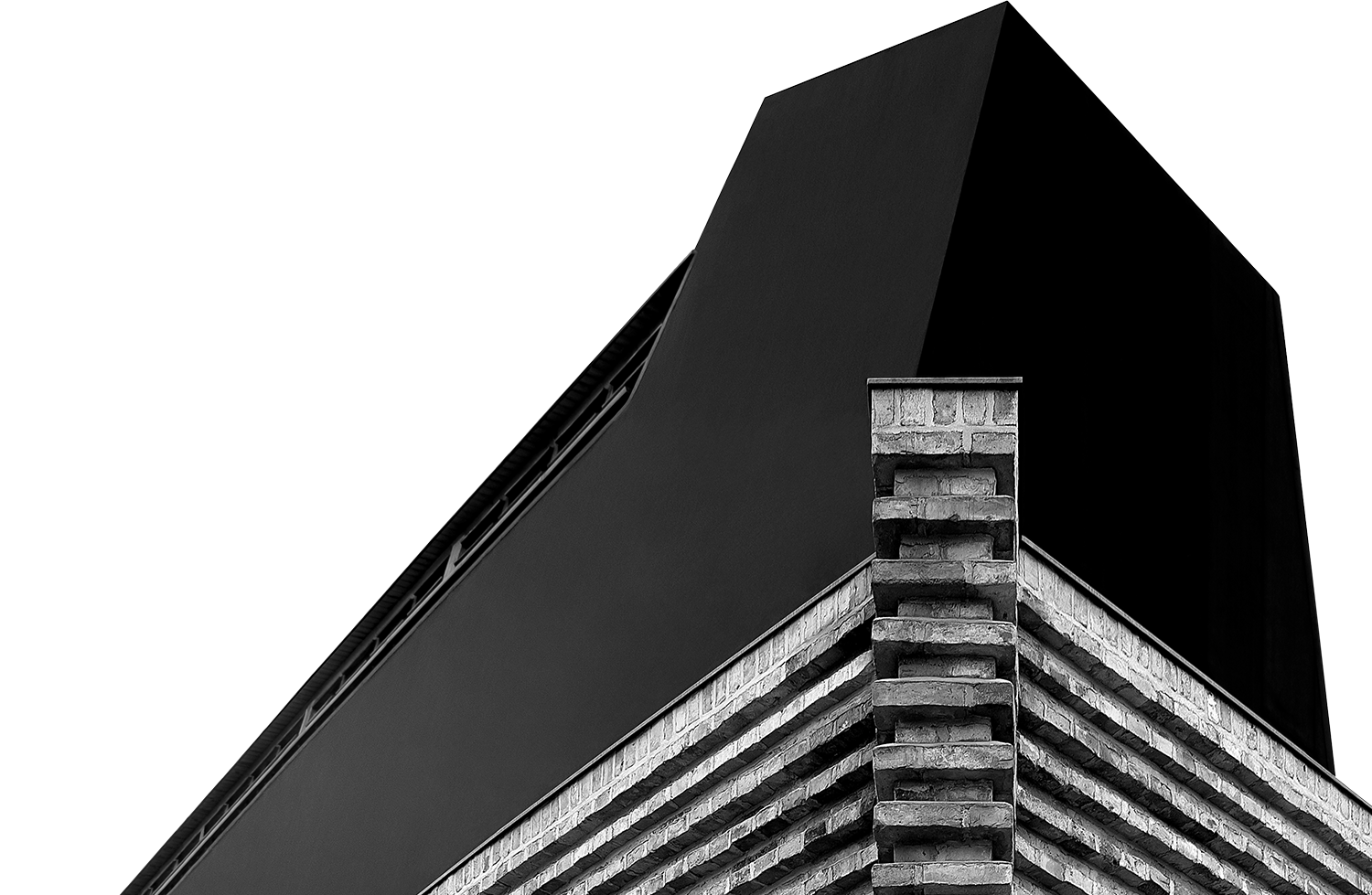 © Carsten Krohn
The best brick buildings. Every three years the Award for Brick Architecture honors outstanding architectural achievements that make use of the traditional and innovative building material.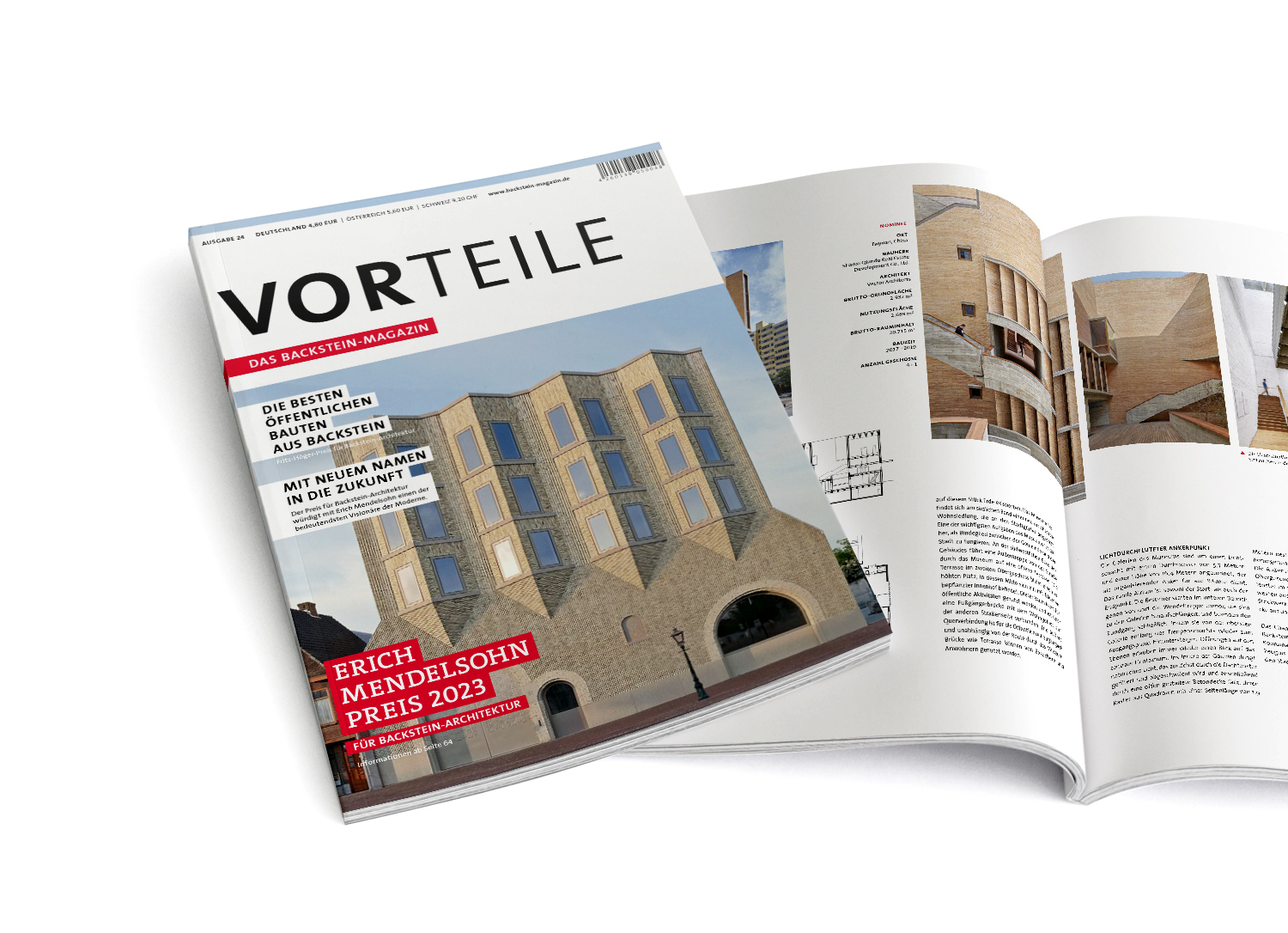 THE BEST PUBLIC BUILDINGS
VORTEILE Issue 24
They provide identity, create places of community and radiate permanence: Issue 24 of the brick magazine presents the best public buildings made of brick. With the building material of the future, the museums, churches and schools become buildings with charm that meet all the requirements of sustainable construction.
SUBMIT AND BENEFIT
Architecture awards are a dime a dozen. But not many have built up such a strong reputation over the years as the Erich Mendelsohn Award for Brick Architecture. The aim of the award is to present the diverse possibilities of building with brick to a broad public. In addition to the prize money and a trophy, the best projects ultimately receive the professional recognition of a broad professional public. But even those who do not make it to the top of the podium can use the competition to attract attention and enhance their reputation.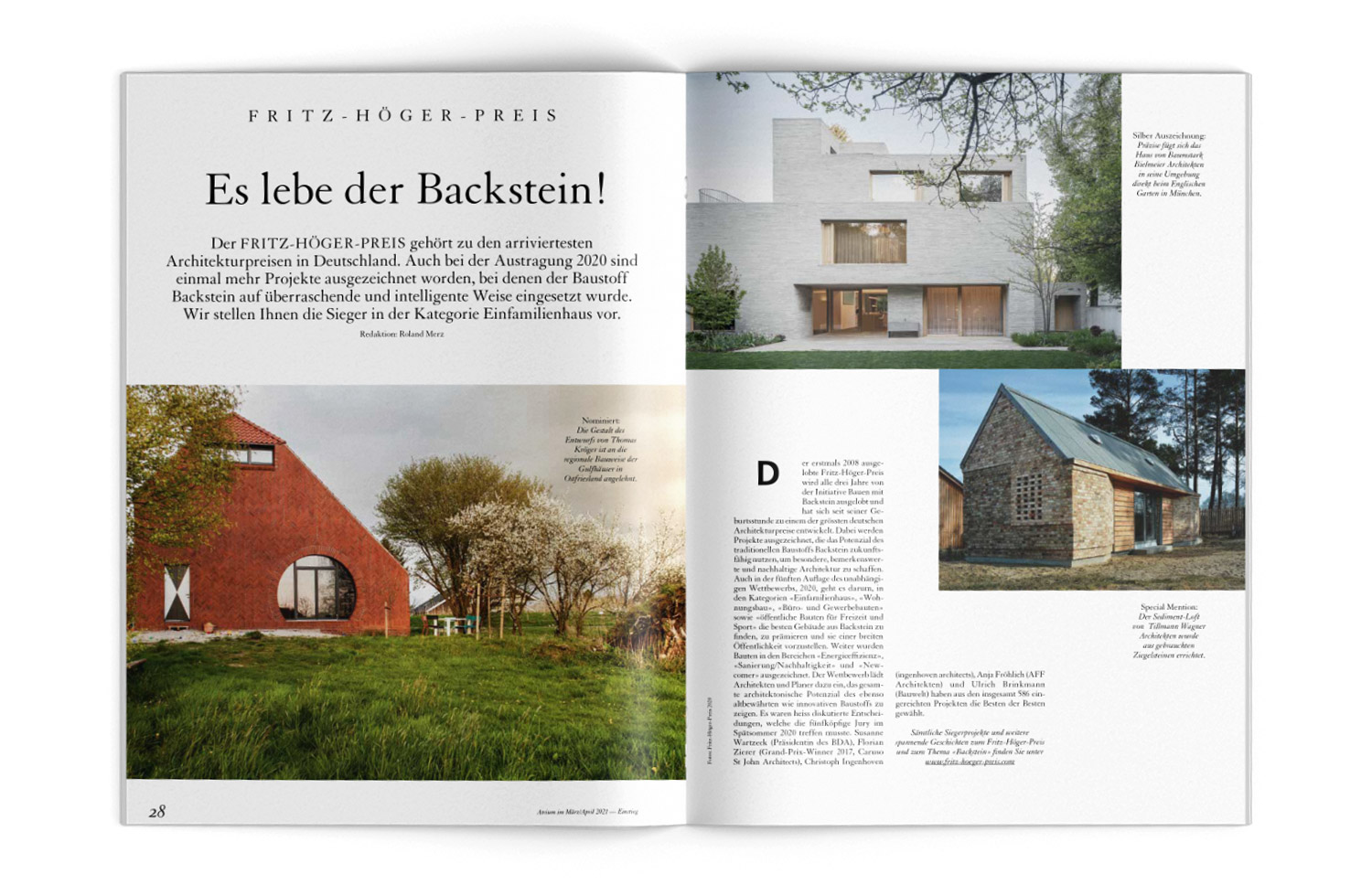 Gemeinsam Gutes aufbauen
Gibt es ein besseres Sprachrohr in Richtung derjenigen, die täglich anspruchsvolle Architektur erschaffen? Der Bund Deutscher Architektinnen und Architekten unterstützt den Preis für Backstein-Architektur bereits seit 2011. Die Kooperation mit dem BDA verleiht dem Wettbewerb Substanz, Fundament und Ausdruck. Die Präsidentin ist traditionell Mitglied der Jury. Die verschiedenen Kanäle des BDA geben dem Wettbewerb zudem auch kommunikativ Gewicht. Kooperationen wie diese sind für die Zukunft gebaut.