Erich-Mendelsohn-Preis 2023 | News
Newcomer-Award 2023
Award ceremony on September 8
76 projects are on the shortlist for the 2023 Erich Mendelsohn Award for Brick Architecture. Which of them will receive an award will be announced at the official award ceremony on Friday, September 8th.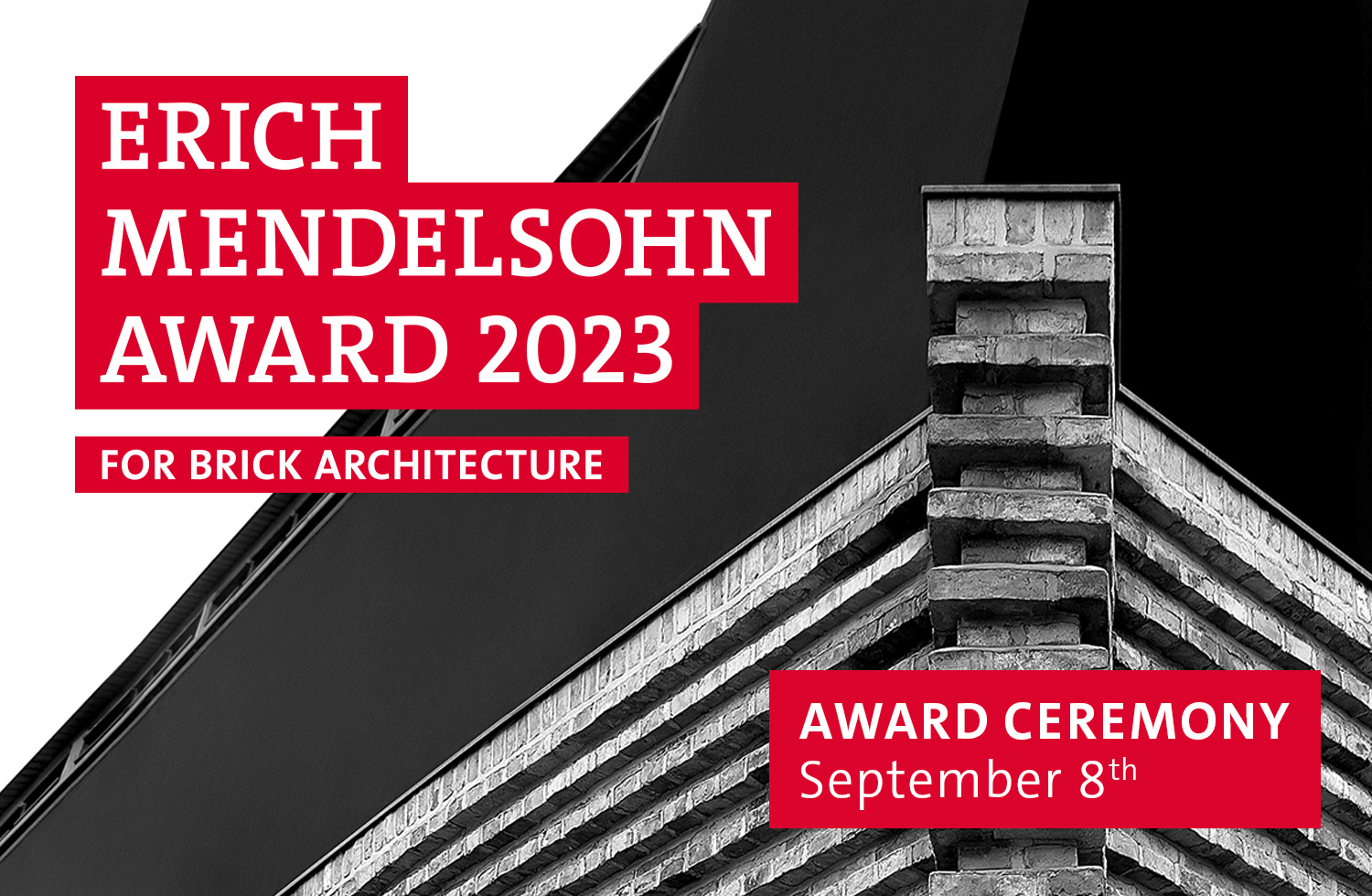 © Carsten Krohn
A total of 584 entries from all over the world reached this year's sixth Award for Brick Architecture. The shortlist published in June already showed: The competition entries are international and innovative as never before. After the celebration in 2020 had to be cancelled due to corona, the announcement of the winning projects will now again take place live in Berlin.
The winners will be presented to the public at the official awards ceremony on the evening of September 8th at the Deutsches Architekturzentrum (DAZ). In addition to the Grand Prix, awards in gold, silver and bronze as well as Special Mentions will be presented.
The main categories are:  
Detached house/semi-detached house
Office and commercial buildings
Residential building/apartment complex
Public buildings, recreation and sport

Additional awards are given for:  

Accompanying the program is an exhibition of selected projects from the shortlist. Tickets can be purchased for a fee.